What is Performance Max?
Google Ads Performance Max is a new type of campaign. It's a new way to set up and optimize your campaigns that put you in more control of your advertising budget. How? By using machine learning to automatically make suggestions to help drive traffic, leads, and customers while maintaining your desired profit margins. With the launch of Performance Max, businesses can advertise across all of their Google Ads inventory including Google Search, Maps, Google Discover, Gmail, YouTube, and Display. 
Performance Max brings out this rare combination of words and images for creating a promotion. 
With this new interface, Performance Max will help you achieve your advertising objectives by analyzing your ongoing performances to drive more conversions and value.
As Google mentioned,
"Performance Max campaigns drive +13% additional conversions at the same or lower cost per conversion when run alongside comparable campaigns"
Let's see some of the facts and figures:
Post-Covid, 70% of consumers prefer online shopping over traditional shopping
At times, buyers get 500+ digital touchpoints before making a purchase
Performance Max is a result of machine learning and automation, making it highly effective
Should you switch from Google Ads Existing Campaign to Performance Max?
If you're currently using other Google Ads campaigns such as Expandable Ads or Responsive Ads, and are wondering if you should make a switch. Well, then, this is for you. 
"Always run Performance Max campaigns alongside your existing campaigns and maximize your results"
Each campaign has its importance and hence, it is not wise to remove the existing campaigns. In fact, by running both campaigns, Performance Max will efficiently reach out to customers you are currently missing on Google Ads network.
So, the simple answer to whether you should switch from existing campaigns to Performance Max would be 'No'. Each campaign has its own importance and as the name suggests, 'Max'. This campaign will maximize your results along with current campaigns. 
Quick Note: It is important to get a hang of Performance Max because Google Smart Shopping will soon merge with P-Max. Read more about it.
 Why should you make the change – Want to check out the benefits?
The new Google Ads highlight some of the key benefits you can expect by switching to the Performance Max. While talking about some key benefits, let us lay down the most important aspect:
"Performance Max campaigns put your business goals front and center and allow our automation to target your business goals above all else. This is crucial in order to maximize performance from Google Ads!"

– Google
In other words, it is a great tool to grow more customers and grow your business by increasing conversions. 
Stating so, let's see the key benefits of Performance Max:
1. Uprise in Conversions
You can also optimize your existing campaigns by creating rules to adjust bids based on how your ads are performing. 
For example: CoolTabs wanted to maximize the usage of its marketing budget. They wanted to see exponential growth in the conversions and increase their customer base. To do this, they automated the bidding process and through machine learning, they got a fair idea of the target audience. Ultimately, they launched this campaign and saw an increase in conversions.

Source Credit: Google
Check out a real-time case study of Performance Max
2. Get Insights
What is data without insights? Or a better question, what is the use of data if not for insights and maximizing output. You can check the performance of Performance Max through Google Ads insights. In this section, you will be able to find insights for improving your campaign performance. You can also have a peek into how customers are finding and interacting with your business. This can help you make better decisions about the kinds of customers you want to target.

Source Credit: Google
Check out a real-time case study of Performance Max
3. Expand Your Customer Base
One of the biggest concerns of most companies is, 'How to expand my business, how to reach out to more customers?'
Google's new AI-driven ad platform is designed to help advertisers reach the right customers at the right time with the right message. It's an enhanced approach to advertising that uses AI to understand the intent of your audience and deliver the right message with the right timing.

Source Credit: Google
Check out a real-time case study of Performance Max
4. Bring in the Big Guns – Automation
Artificial Intelligence and Machine Learning are used to extract data from the campaign. Further, identify the potential visitors who convert, and create an algorithm to replicate these actions and results with other visitors. The best part of this is that it can be done continuously, and you can automate the process to optimize performance and increase conversions at any time.

Source Credit: Google
Check out a real-time case study of Performance Max
What does Google Ads New Campaign – Performance Max Bring to the Table
It is vital to understand the features before rolling out any new campaign. The same goes with thid campaign as well. Let's take a quick look at their features.
1. Enhance Performance
This will help improve the conversion rate and generate more leads by providing a better experience to your visitors. You can also expand URLs manually and select the most relevant landing page to suit your marketing goals.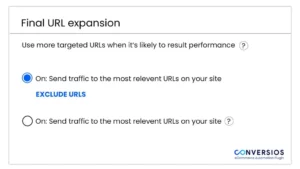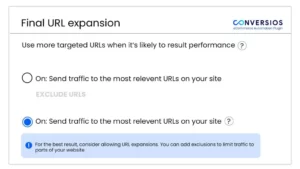 2. Create Asset Groups
As opposed to Ad formats, which was the previous choice of campaigns. Performance Max moved to Asset groups. This can be used for ad scheduling by grouping assets together that is best served by a single set of audience. Moreover, for each campaign, you can create multiple asset groups.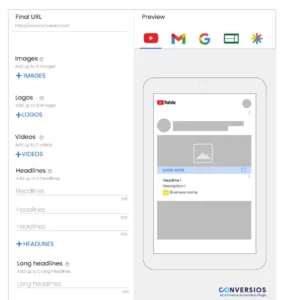 3. Use of 'Audience Signals'
Audience signals are pieces of data that can be used to identify groups of users who are more likely to convert. By collecting and analyzing these signals, you can create audience segments that are likely to convert and then target them with specific content.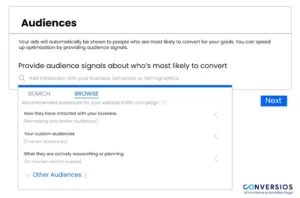 4. Get Insights and Reports
You can also track your campaigns through the 'Reports and Insights' feature. This will show you which marketing strategies work best for your business. Furthermore, you can readjust your marketing strategies accordingly to make the best use of your marketing budgets. </p
Future Update: Google Smart Shopping will Merge with P-Max Soon!
Earlier above, we gave you a little insight about this – that Google Smart Shopping will soon disappear and merge with P-Max. Let's get to it in detail.
According to Google's future plans, Smart Shopping and Local Campaigns will cease to exist in the second quarter of 2022. Eventually, during this time, Google will self-migrate from Smart Shopping to Performance Max. During the migration part, there will be a time when users won't be able to create Smart Shopping campaigns until the migration is completed.
Have a Quick Look at this Comparison Chart showing Smart Shopping and Performance Max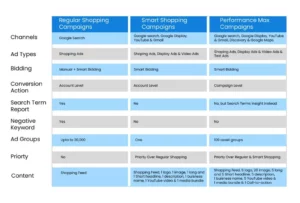 Conversios will be a great support for Performance Max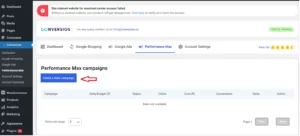 Setting up Performance Max adverts is simple. However, creating advertisements and gathering content is still a concern for many businesses – it may be due to a lack of information or lack of time, or lack of reusing the data for retargeting purposes. 
Conversios provides expert WooCommerce campaigning and insights services. 

Get the most from your Google ad campaigns, monitor your campaign performance along with sales figures, conversions, allocated budgets, and much more!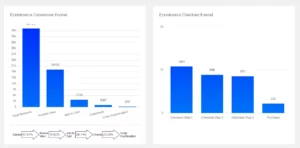 Also, stay connected with Google Analytics – get all the campaigning and insights services under one roof through Conversios. 
The best part – is already 45k+ users are associated with Conversios and we are creating successful campaigns each day!
Contact us right away and get a detailed understanding of the Performance Max and how it will help improve your campaigning activities!