Step 1- Install the Conversios plugin #
1. Log in to your WordPress backend and go to plugins.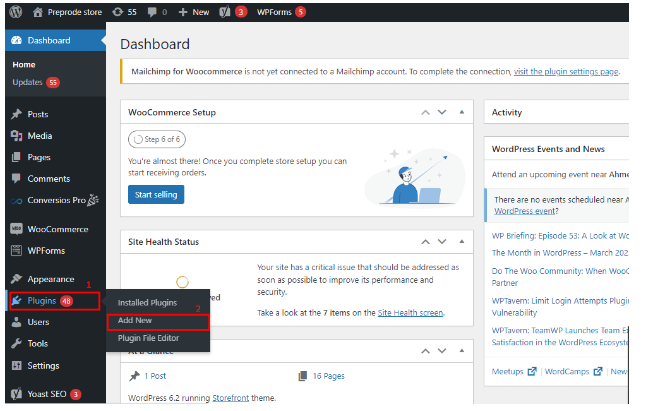 2. Go to 'Add new' & search for 'Conversios'.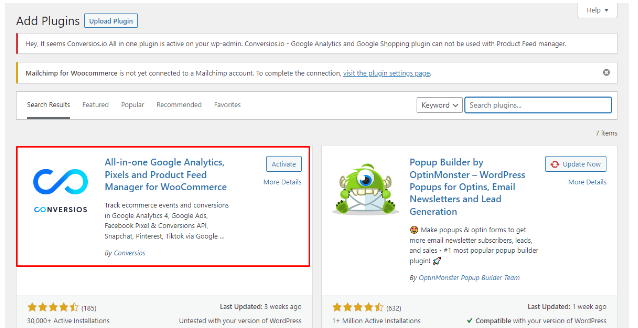 3. Install & activate the 'All-in-one Google Analytics, Pixels & Product Feed Manager For WooCommerce' plugin as shown in above screenshot.
Step 2- Create TikTok pixel from TikTok Ads Manager #
If you already created a pixel, directly follow step 3. If you are yet to create a TikTok pixel; step 2 will make your task easier.
1. Log in to your TikTok Ads manager account and click on 'Assets'.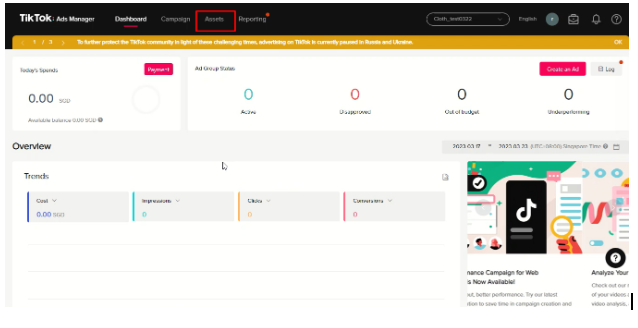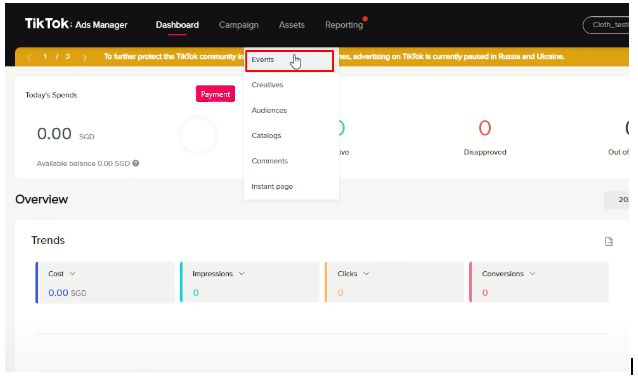 3. You will redirect to an interface where you need to click on Manage under 'Web Events'.

4. A screen will appear like this & you need to continue by clicking on 'Create Pixel'.

5. Now give a specific pixel name, select 'TikTok pixel' and then click on 'Next'.
6. Select the option of 'Manually Install Pixel Code' and continue with the 'Next'.
7. There will be two options displayed on your screen; 'Event builder' & 'Custom code'. You can have freedom to choose the appropriate one.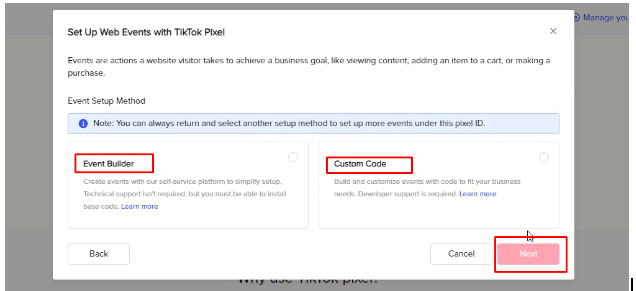 8. The screen will show a code that you eventually need to implement on your website.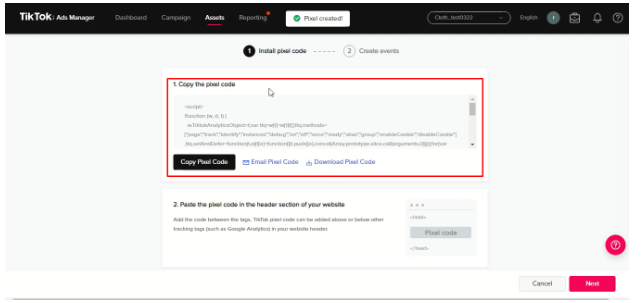 9. Scroll down the script & you will find your TikTok pixel ID. Copy the code.

Step 3- Integrate the TikTok Pixel ID to Conversios Plugin #
The final step is to come to your Conversios plugin dashboard, where you can find the 'TikTok Pixel ID' section in 'Pixel Settings', just paste the ID here.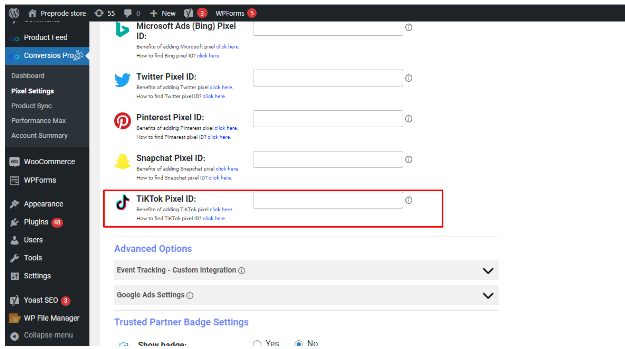 Congratulations, you have successfully created and integrated your TikTok Pixel using Conversios plugin. Tracking important metrics and optimizing your advertisement campaigns becomes easier.