Please follow below given steps to find your Microsoft (Bing Ads) pixel id.
1. First you need to Log in to your Microsoft Advertising account & click on 'Tool'.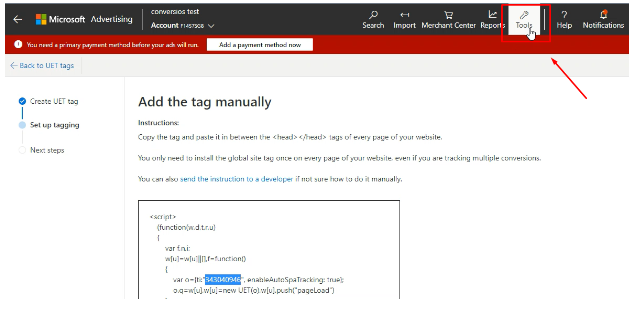 2. Then click on 'Conversion Tracking'.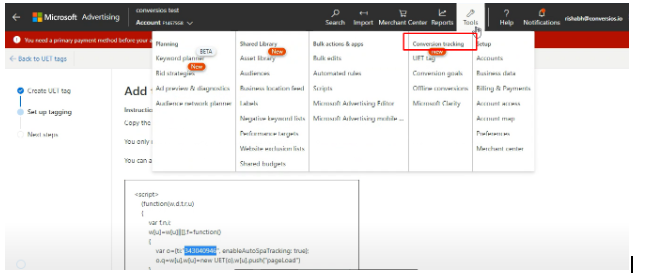 3. You will find the 'UET tag' option, click on it.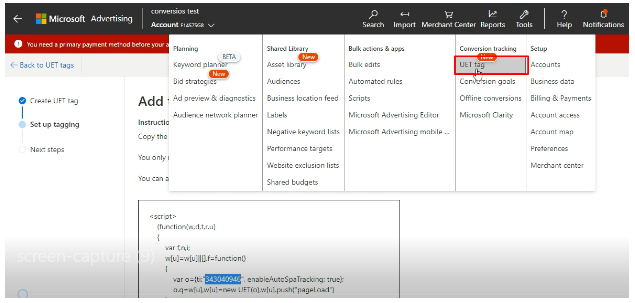 4. The next interface has a list of the tag you have previously created.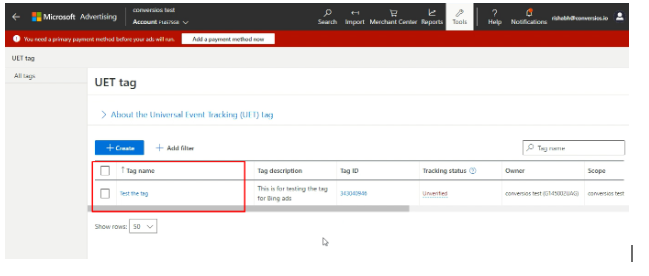 5. Find the tag for which you are looking for a Tag ID. Once you select the tag you want to get the id of, refer to the point number 6.
6. Your pixel id displayed as the 'Tag ID'.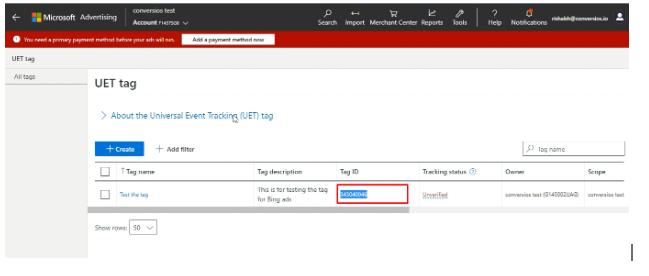 So, these steps should help you quickly locate your Microsoft (Bing Ads) Pixel ID, which is essential for tracking and optimizing your advertising campaigns.