To find your Pinterest Pixel ID from your Business Manager account, please follow these steps:
1. First Log in to your Pinterest Business account & refer to step 2.
2. You will find the 'Ads' tab on top of the page, click on it.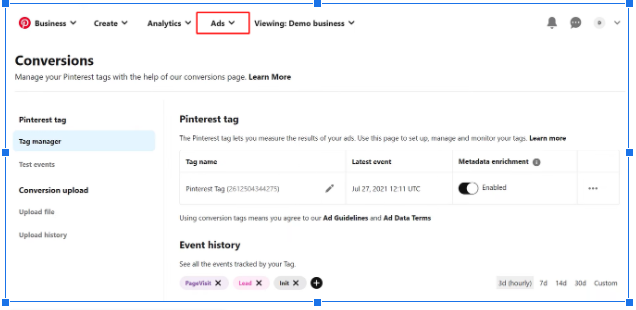 3. Move your mouse to the 'Conversions' option and click.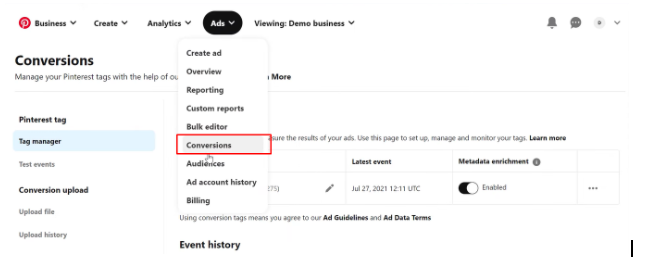 4. Here you will find your Pinterest pixel id in the form of pinterest tag.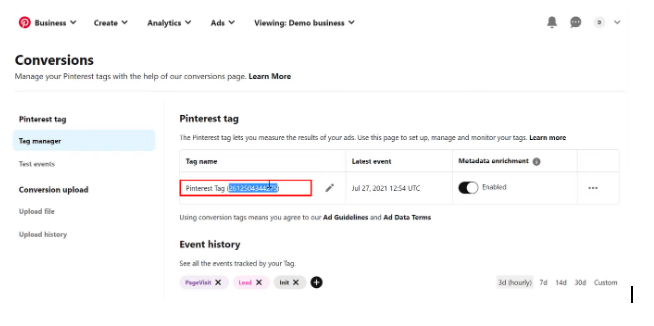 We hope this helps you locate your Pinterest Pixel ID and optimize your advertising campaigns on the platform.