Instagram has now firmly become a powerhouse for businesses worldwide. This social media platform is so much more than a photo-sharing platform.
As you might already notice, when you're scrolling through Instagram, you'll see some flat lays, detail shots, and model shots of a product from a brand you've never even heard of before. What's more, it only takes a single click for you to purchase the product through the platform.
In this situation, more and more businesses are jumping into Instagram to boost their brand awareness and attract more customers. If you're a marketer yourself, you surely don't want to leave the money on the table. Sell your brand on Instagram, and the world becomes your oyster.
That said, with thousands of competitors on the platforms, how can your brand stand a chance to stand out? One way is to get creative with your campaigns.
Below are creative ways to sell on Instagram so you can get more eyeballs and turn users into loyal customers.
Why Instagram for Your Business?
Before we get into the nitty-gritty details, it's important to understand why we should care about selling on Instagram.
Instagram has become a significant player in the e-commerce field and is worth investing in, but you might be wondering, 'There are tons of social media platforms out there, so why Instagram?'
With more than 1 billion global users, Instagram offers businesses a huge potential audience. Not only that, but at least 63% of Instagram users use the app daily, making it an ideal place to expand your reach.
Instagram also makes the platform more and more comfortable for marketers by launching a ton of marketing features to help them sell directly from the platform. Of course, it makes it easier for users to make a quick purchase at only their fingertips.
No wonder that over 200 million users visit at least one Instagram business profile daily. And more than 75% of users take action after looking at Instagram ads, making the platform a crucial channel for businesses to market their products or services.
9 Ways to Sell Your Products on Instagram Creatively
Selling on Instagram isn't rocket science. But, since it's a battle for eyeballs out there, you need some strategies to stand out and cut through the clutter.
Here are some handy ways you can implement to grab users' attention faster with your Instagram business profile:
#1 Utilize Shoppable Instagram Posts and Stories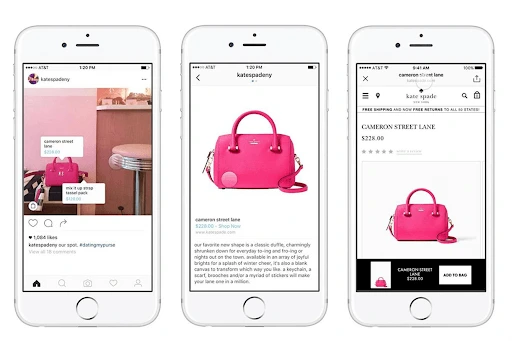 The shoppable posts feature on Instagram has been making a huge splash and can help marketers grow their businesses online. You can say that it's Instagram's step to becoming a more business-friendly platform.
You can take advantage of shoppable Instagram posts or Stories to offer the users a quick shopping experience — by shopping natively within the app. To use this feature, you need to connect your Instagram business profile to a Facebook catalog and integrate it with your Shopify, Woocommerce, or Magneto store.
The users will see a tiny shopping bag icon on your post in the top-right corner, and all they need to do is to click on the product to learn more about it.
#2 Measure Your Ads with Facebook (Meta) Pixel
To measure your ads with the Facebook pixel, you will need to install the pixel code on your website. This can be done by visiting the Facebook pixel page in your Facebook Ads Manager and following the instructions provided to create a new pixel. Once the pixel is created, you will be given a unique pixel code that you can add to your e-commerce website's code.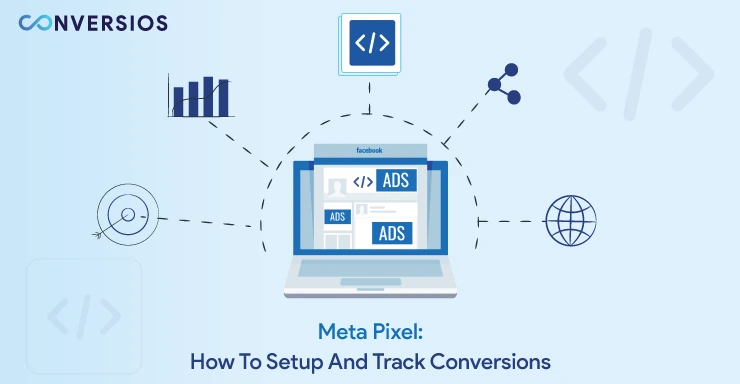 Here comes the tricky part. Pixel code generation is easy but integrating it is a bit difficult and this becomes more difficult if you don't know the code.
Worry not!
We have listed these no-code Facebook pixel(Meta pixel) integration tools that would help you to integrate FB pixel into your Woocommerce, Shopify, and Magento stores.
Once the pixel is installed, you can track conversions, optimize ads, and build targeted audiences. You can also track specific events, such as add to cart, purchase, or lead. This information can be used to track the effectiveness of your ads and make adjustments to improve performance.
To check the performance of your pixel, you can go to the Facebook Ads Manager and select the "Pixels" tab to view data on website events, conversion tracking, and audience information.
#3 Create High-Quality Product Photos
On Instagram, a strong visual identity can help strengthen your brand. Therefore, to cut through the noise, selling on Instagram is pretty much about being equipped with high-quality product photos.
With decent product photos, you won't only prove that you're a professional, trustworthy business but also help users to understand your products better. High-quality photos can show users what your products look like in real life. In other words, it helps you convey the quality of your products, making it easier for them to set clear expectations.
#4 Build Partnerships with Influencers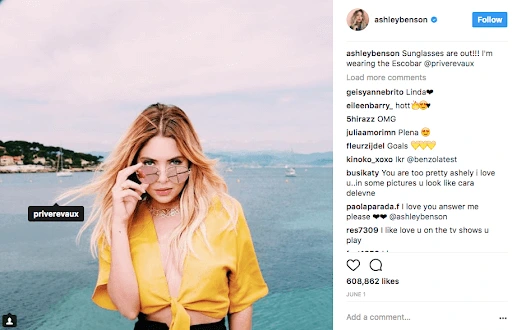 Instagram is synonymous with Influencers. They are the main driving force behind all the cults and trends. People are following whatever these influencers recommend and this is what makes Instagram influencer marketing a well-known strategy on the platform.
With a solid fan base, influencers have the power to drive more people toward your products or services. People are most likely to trust their favorite influencers' recommendations before they finally make a purchase. According to a study, 33% of users said that they trust influencers when it comes to product suggestions.
#5 Produce Engaging Instagram Content
Here's a harsh truth about selling on Instagram or marketing in general: users actually don't care about what you sell; they only care about how it benefits them. In this case, hard-selling Instagram ads or posts won't get you anywhere.
To highlight your product or service's benefits, you can create engaging Instagram content. Keep things interesting by posting a variety of content and avoiding sticking to only one type all of the time.
You can create informative images, explainer videos, fun Stories, and more. If you want to impress the users, you can turn your Instagram grid into a complex and interconnecting collection of images or even videos. The main purpose here is to educate users about your products as well as keep them entertained.
#6 Create Stories with a Link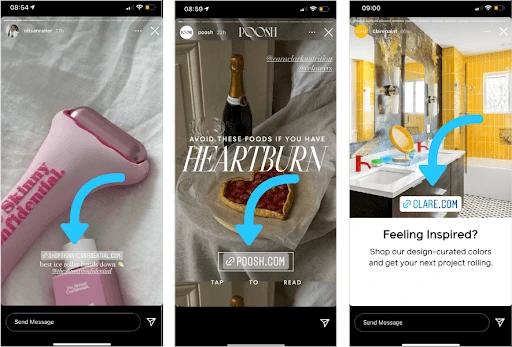 Instagram Stories allows you to engage with audiences on a more frequent and personal basis. Since they are ephemeral content, you can use them to post or present any content you want without worrying that it would ruin your aesthetic feed.
Instagram has launched the "Swipe Up" feature, which replaced the line sticker. When you use stickers, it's easier for you to spruce up the visual by arranging design elements flawlessly.
Instagram Story allows you to add a link. Thus, users can simply click on it, and they will be directed to the product page or landing page. So, not only will it create a more convenient online experience for users, but it will attract more people to your ecommerce website– which will result in more traffic.
However, just like the Swipe Up feature, not every Instagram user can access this feature. Here are some requirements to get access to Instagram link stickers:
Your account must be an Instagram Business Profile with over 10,000 followers
It must be a verified account
#7 Go Live
Instagram Live makes it much easier for you to strengthen your relationship with your followers and target customers. It also gives you opportunities to humanize your brand. You can build trust and answer questions in real-time– which is what selling on Instagram is all about.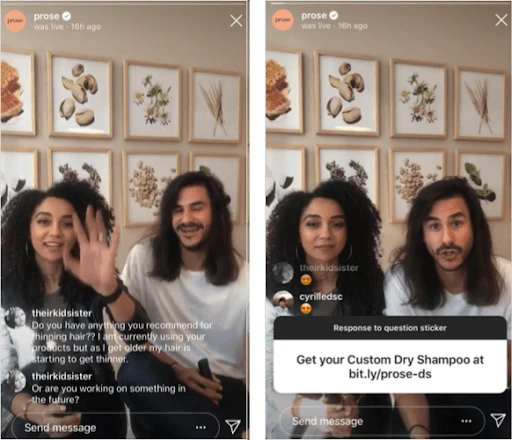 Instagram Live pops up in the Stories part of your followers' Instagram app, so you won't have to worry about the algorithm making your live broadcast inaccessible. Your broadcast will be visible to anyone who opens the app while it's running, unlike with normal posts that appear on the feed.
Instagram Live comes with a feature where you can ask another user to join your live stream. This comes in handy when you host a Q&A session with an expert, a live tutorial, a live customer testimonial, etc.
#8 Show the Behind the Scenes
Show them BTS
No, we are not talking about your favorite band.
Remember that no Instagram user wants to be sold at every step of their user experience. No one on the platform wants to buy something every time they open the app.
So, it's always better to use the app to engage them, making them stick around your profile– instead of focusing on crafting hard-selling messages every single day and shoving them down your followers' throats.
You can show them your personality as a brand. Give them access to your behind-the-scenes, so they know who's behind the curtain, how your products are made, how you or your employees start their day at work, etc. It shows that you're not a faceless business that only focuses on gaining profits from them.
#9 Build Relationships with Followers
Some of the best ways to establish a meaningful relationship with your followers include:
Interacting with your followers by responding to comments and messages. This shows them that you value their engagement and are interested in their thoughts.
Share personalized and behind-the-scenes content. This can help followers feel more connected to you and your brand.
Create Instagram Stories that show your brand's culture and give followers a glimpse into it.
Run Instagram contests and giveaways. This will engage your followers while at the same time rewarding them for their loyalty.
Hosting Q&A sessions, AMAs, or Instagram challenges will encourage engagement and create a sense of community among your followers.

Remember that building relationships takes time and effort, but by consistently interacting with your followers, you can create a loyal community around your brand.
Wrapping Up
In this competitive market, it's more crucial than ever to meet customers where they are. Since most internet users spend more and more time on Instagram, you and your ecommerce business should be there too.

Regardless of what industry you're in, whether you're a major brand or a local mom-and-pop shop, selling on Instagram can expand your reach and boost your brand awareness. Those actionable ways to sell your products or services on Instagram can help you to sell better on the platform, helping you to take the very first step in outsmarting your competitors.

You should keep track of every conversion and measure your ROI with the help of pixels. If you are facing any issues in installing Meta Pixel to your Ecommerce store, contact us for a smooth transition.