Meta Pixel, or as we all know it, Facebook Pixel is a magic ingredient that drives your whole ecommerce sales. It helps you in tracking conversions, retargeting campaigns, and creating custom audiences.
Facebook Pixel helps you to optimize your campaigns and target your audience with laser focus. It is a must-have tool if you are running Facebook ads for your ecommerce store.
In this article, we would tell you what is Meta Pixel (aka Facebook Pixel) and how can we track 5 meta-pixel standard events.
So, Are you ready?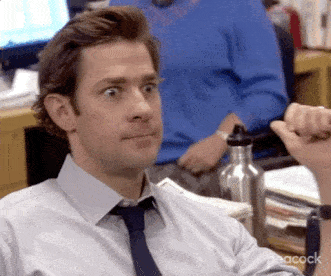 Cool! Let's get an idea about what Meta Pixel actually is and how it can be useful to ecommerce business owners.
What is Meta Pixel and How Does It Work?
Meta Pixel, formerly known as Facebook Pixel is a piece of javascript code that is inserted into the backend of your website. It is used to track how users interact with your website. It starts collecting useful information from the backend as the user performs different actions like product view, page view, add to cart, etc
The Facebook pixel then uses this information to create a custom audience and do conversion tracking from Facebook ads. It helps in measuring the ROI of your Instagram and Facebook Ads and creating lookalike audiences for retargeting.
Why Should You Install Meta Pixel?
Well, you don't want to miss out on those extra dollars of ad spend or do you?
By installing the Facebook pixel, you can track every action that a user performs and optimize your campaigns to get the maximum ROI.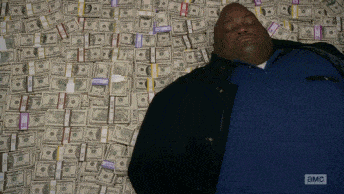 Yeah, this can be you if you don't burn unnecessary money on Facebook ads without analyzing them. If you still aren't convinced then here are a few more reasons why you should install the Meta Pixel on your site:
1. Creating Custom Audiences
Imagine you are the owner of an ecommerce business and you get a chance to market your product to those who have already shown interest in your product.
Sounds amazing, isn't it?
Well, this is what exactly the meta pixel allows you to do. It creates a custom audience from the backend by collecting information about those people who have shown interest in your products.
You can target these people and get high returns by running Facebook and Instagram Ads specifically for them.
2. Measure the ROI on Facebook Ad spend
If you are running ads without having the FB pixel added in the backend, you are simply burning money as Facebook would not be able to provide an audience for retargeting.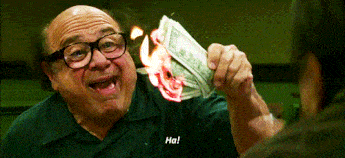 Even if you don't have any pixels installed yet, you can install it now and it will start showing data right away.
Having a meta pixel allows you to optimize your Facebook ad campaigns and increase conversions. It will tell you exactly what is working and what isn't!
3. Create Lookalike Audiences
Facebook can help you to create lookalike audiences by taking inspiration from your custom audience. It helps you to expand your reach by creating a list of people with similar interests, likes, and demographics based on its research and the data provided by your retargeting pixel.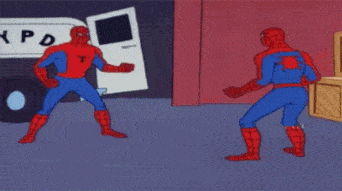 4. Run Dynamic Product Ads
Have you seen the ad for a product that you just abandoned?
And you instantly buy it after seeing that ad!
Well, that helpful friend of yours is Meta pixel. It allows ecommerce businesses to run dynamic product ads and target
customers exactly for a particular product. This feature is kind of a boon for all the ecommerce owners out there!
I guess you have got enough reasons already. So, let's see how to install a pixel now!
How To Install Meta Pixel with Conversios?
We believe you have already created a pixel by now, so we will tell you how we can move further and integrate it into your woocommerce store.
Steps To Install Meta Pixel on Your Woocommerce Store
Here are the steps for installing the pixel code on your woocommerce website:
Step 1: Create a Facebook Pixel
Step 2: Install Conversios Plugin
Step 3: Add Pixel Id in the box given below
Step 4: Enjoy! Your job is done! Track those conversions now!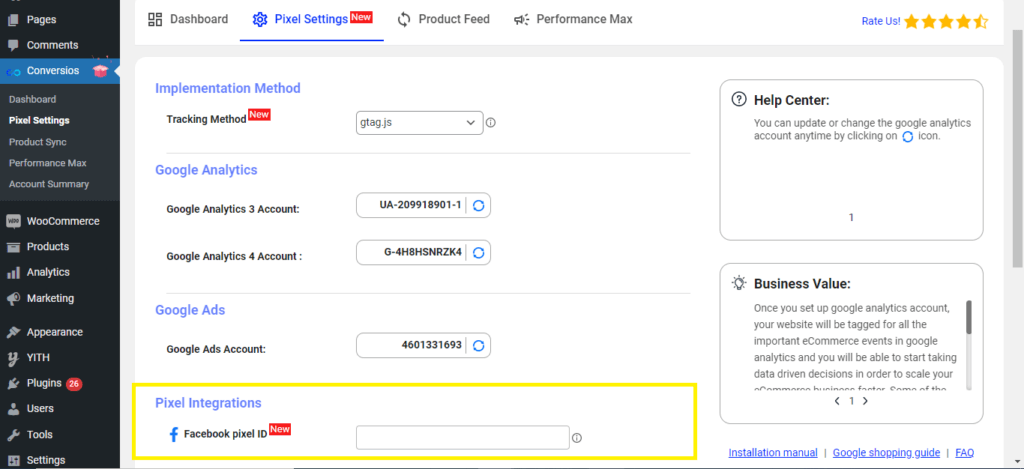 You saw that 👀 It was this easy!
You just weren't introduced to Conversios yet!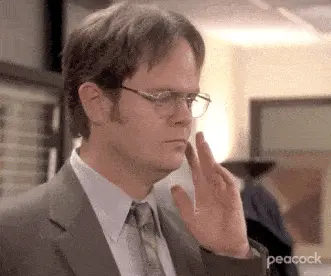 5 Meta Pixel Standard Events For WooCommerce
Although Meta has 17 pixel standard events, these five are the ones you cannot live without! Have a look at them here 👇
#1 View Content
View content event helps you to know the type of audience and their interests. It fires (gets active) when someone is viewing specific content on your page.