solutions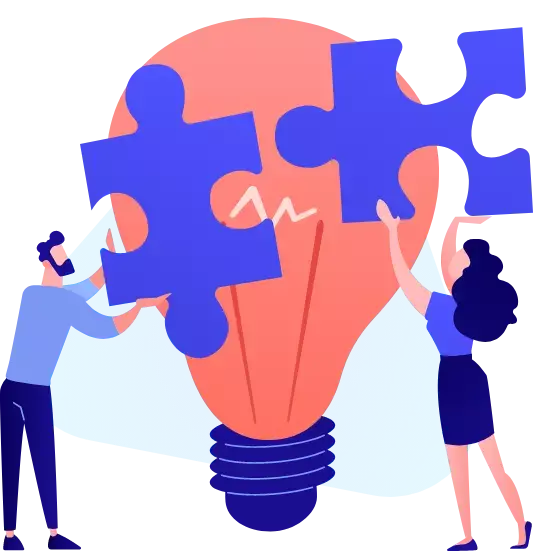 Google Product Feed For Woocommerce
Conversios helps you to manage product feed and sync unlimited products from Google Merchant Center. We help you to sync products automatically and schedule timely sync of your ecommerce products.
With our google product feed plugin for woocommerce, you can save time by verifying sites and claiming domains without any developer. You can also run dynamic remarketing ads for your audience from your connected Google Ads account.
Features
Sync Your GMC Inventory
Sync unlimited products from the Google Merchant Center and manage the product feed for your woocommerce store website.
Scheduled Product Sync
Conversios let you schedule your product sync in advance. You can select a particular period of time and get your products synced automatically.
One Click Integration
Conversios let you integrate Google Merchant Centre with a click and you are set to have your products on Google Search & Display network
Automated and Real time Product Feed Status
Product Feed Manager for Google Merchant Center using powerful and real-time content API. Get real-time approval status along with error description (for disapproved products) from google for your products
Save Time for Site Verification and Domain Claim
Claim domains and verify your sites faster and save time and resources with our no-code woocommerce plugin. Get your products online faster by configuring your GMC with us.
Optimize Product Based SEO
Sync your products from the Google Merchant Center within a few clicks with the help of Conversios. Our woocommerce plugin helps you to get higher visibility across Google Search Networks by generating high-quality product feeds.
Still unclear?
why conversios?
Frequently Asked Questions
Yes, Conversios is a certified Google partner company that provides solutions to ECommerce businesses, WordPress developers & ECommerce marketing agencies.
Conversios offers "Google Analytics plugin to integrate UA/GA 4 to your website", "All-in-one pixel manager for Facebook, Snapchat, Tiktok, Pinterest, Twitter Microsoft", & "Product Feed Manager plugin" for WooCommerce, Shopify & Magento assist you in scaling your ECommerce businesses.
Conversios solutions are available on Shopify, WooCommerce, and Magento. The plugin can be downloaded from the relevant platform's app store.
Yes, you can use Conversios plugins for Free with limited features. To add more valuable features, you need to go for premium plans. Explore pricing to know more.
Definitely, you can update your license at any moment.
How does a refund work with your solutions?
We provide a 15-day refund policy, where you'll get a refund without any queries or explanations.
The pricing depends on which plugin you've decided to go with. We've plugins for Shopify, WooCommerce & Magento stores. Check our pricing to know more.
Conversios plugin supports a total of seven pixels including Meta Pixel, Microsoft Ads Pixel, Pinterest Pixel, Snapchat Pixel, Twitter Pixel, Tiktok Pixel & Google Ads.
Want to Grow Fast?
Pick a Plan Best Suited For Your Business