Step 1:
Open https://tagmanager.google.com, log into your Google Tag Manager account, choose the GTM that you have integrated with the All in One Pixel Manager and then click Preview (Refer Screenshot 2.1)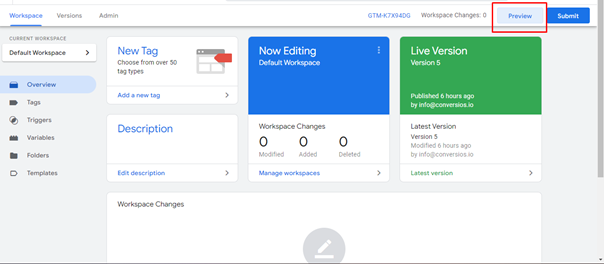 Step 2:
Enter the website URL here (Refer to screenshot 2.2)

Step 3:
Once connected, perform any action you would like to test in your debugging window.
Note: The events are being fired after I took the action of visiting the product detail page (Refer to screenshot 2.3).

Step 4:
In the debugging window, I made a purchase, and you can see that the purchase events were triggered appropriately (Refer to screenshot 2.4)

Need Help? Please reach out to us at [email protected] for any technical help or support. OR you can set up a call with our expert for a quick product walkthrough.