Click "Apps [1] " on the left pane and click on "Apps and Sales channel settings [2]"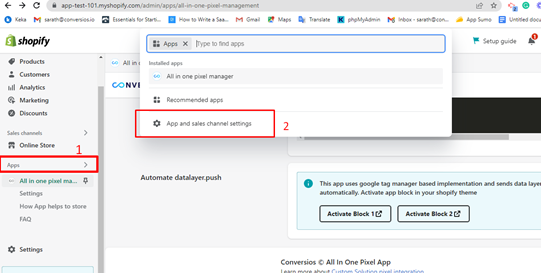 Now Click on the "Remove" button as shown below

Provide feedback (optional) and click on Delete button :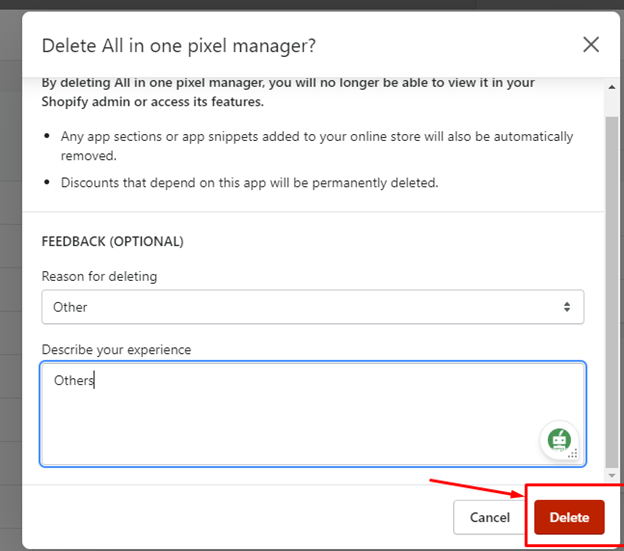 Now you can see the app has been uninstalled from the store with the below confirmation:

Now, let's quickly remove the thank you page code we added earlier.
Click on Checkout and Accounts: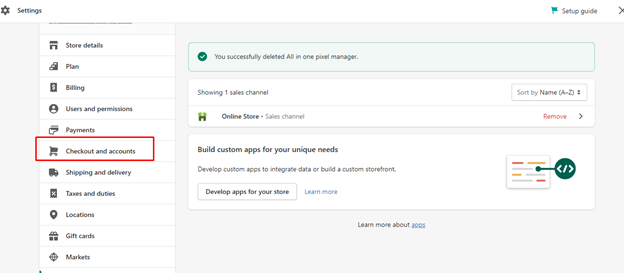 Navigate to the "Order status page" and remove the code from the Additional Scripts Section and click save.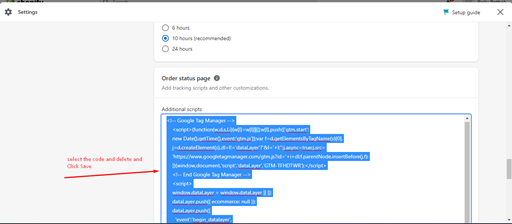 To validate if the app in uninstalled you can verify the same in the console if any message is popped.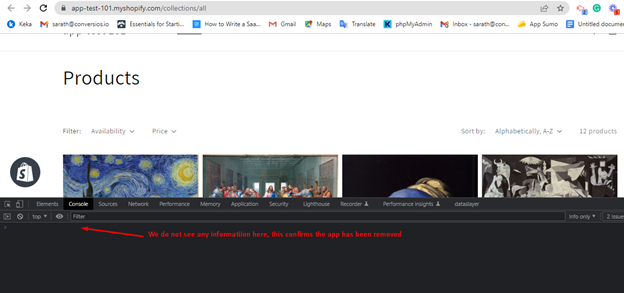 Need Help? Please reach out to us at [email protected] for any technical help or support. OR you can set up a call with our expert for a quick product walkthrough.