Adobe's Magento platform specialises in building e-commerce websites. With Magento, you can sell your products and connect with customers through hundreds of customised features. Adobe acquired Magento in 2018 to complete its commerce loop with a price of $1.68 billion.
Magento is the best open-source solution for building an online store. Nonetheless, it's very professional and completely free. When making a long-term, professional eCommerce site, Magento should be the top priority for businesses and individuals. Read on to learn why and how you can implement Magento into your eCommerce business.
Booming Magento
According to Magento, the platform handles transactions worth more than $155 billion yearly. On the web, there are more than 250,000 Magento stores. Online retail stores using Magento account for 12% of all online sales.
Magneto is one of the best eCommerce platforms, built as an open-source. Consequently, users can control their online store's look, functionality, and content without compromising the shopping experience. Magento also provides a variety of valuable tools and features.
Features of Magento
Highly customisable – Open Source
Choosing your hosting provider
Mobile-responsive design
Multi-platform compatibility
Make your website faster
Optimised Content Management System (CMS) for search engines
Magento allows you to stay in one place and grow simultaneously. Besides offering a variety of themes and plug-ins, the platform also provides customers with plug-ins for whatever they want. As a result, customer experience and customer relationships are enhanced.
Overall, the platform is capable of handling any size store. Magento offers free Magento Open Source and a feature-rich Magento Commerce, so your business can grow and evolve as it expands.
Magento 2
The developers have just released Magento 2. Magento 2 has been one of the system's most significant updates yet. With Magento 2, you get an enhanced, faster shopping experience. A user complaint prompted the developers to rip down and rebuild the platform.
A Magento 2 site is faster, safer, and more scalable. Magento 2 has the following improvisation that users can take advantage of:
A flexible website architecture
Experiences that engage customers
A more secure method of payment
Enhanced business efficiency
Faster loading times by 50%
Easier to maintain and upgrade
Conversios | Automate Google Analytics, Tracking & More
Conversios, a lightweight plugin that automates eCommerce tracking in Google Analytics, generates dynamic remarketing tags for your website and automates complete Google Shopping campaigns. Conversios uses open-source Magento, Shopify, and WooCommerce libraries to automate eCommerce tracking.
Conversios offers innovative services such as automating Google Analytics, Google Ads, and Google Shopping integrations in just a few minutes. You can reach millions of interested shoppers using Google's free listing service with Conversios. It is present in 120+ Countries.
Why Should You Add Conversios To Your Magento Store?
Besides automating Google Ads, Google Merchant Center, and Google Analytics integrations for merchants. It keeps your Google Shopping campaigns running smoothly. It requires no coding and does not require you to hire a developer for setup.
With this plugin, you can track your merchandising efforts on the homepage or product listing page to make better, well-informed decisions about your merchandising efforts. Your product listing can be updated to reflect which products are abandoned more than others in the cart and which users are abandoning carts. You can make better and more informed pricing or product decisions by tracking view-to-cart and view-to-conversion ratios.
You can track the conversion rate of your checkout form and then work on the UI/UX to improve it. Using Conversios Google Shopping, you can track every impression & click of the product and what your customers experience on your checkout page before making a purchase.
How To Use Conversios On Magento
Before looking at how to use Conversios on Magento, you must set up the extension with Magento without any coding troubles.
Download the Conversios for free on Conversios or Magento.
Automate the Conversios plugin.
Create or connect the Google Merchant Center account using Conversios.
Sync your store products seamlessly from your admin to the Merchant Center Account from the Conversios interface.
Link Your Google Ads Account, That's it.
A quick video on how you can Conversios Plugin on Magento – (Link: https://www.youtube.com/watch?v=fG16H2MQ8Ak)
Note: If you need help connecting a Google Merchant Account with a Google AdWords Account, contact the Conversios team at [email protected].
Conversios' extension enables you to integrate Google Analytics, Google Ads, and Google Shopping with your Google Ads accounts and Google Merchant Center with your Google Ads accounts. The way each integration works with the extension is as follows:
Google Analytics With The Extension
The Google Analytics service gives site owners meaningful insights into user behaviour through free web analytics. You can use the extension to generate more insightful and actionable Google Analytics reports as follows:
Audience reports:
Make it easier for you to learn more about your customers. Detailed insights are provided on your users' countries of origin, ages, gender, interests, devices, and much more. Taking this into account, you can easily create content and design that suits your audience.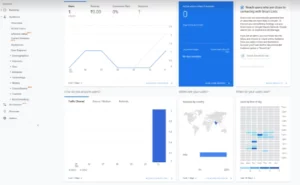 Behavior reports:
Identify how users interact with your website, how long they spend browsing, how much time they spend before making a purchase, and much more.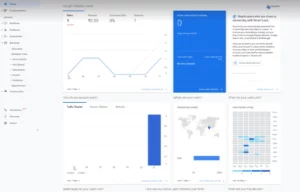 Acquisition reports:
Your website's traffic sources, results of their conversions, and much more can be found in the information. It helps you optimise your marketing efforts to maximise ROI.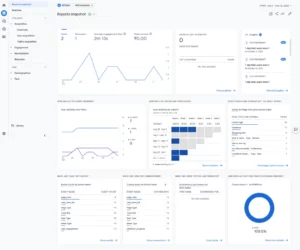 Shopping Behavior report:
You can view the number of sessions in the Shopping behaviour report, including each stage of your purchase funnel. Also, you'll be able to determine at what stage of the funnel visitors leaves most frequently. This way, you can identify your purchase funnel's strengths and weaknesses.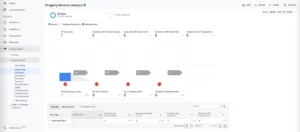 Checkout Behavior report:
You can see your checkout process's success using the Checkout Behavior Analysis report. In the checkout-funnel visualization, users are shown changing step by step, abandoning the process at each stage, and entering the process at each stage.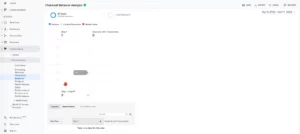 Sale Performance report:
Google Analytics sales performance reports let you evaluate your sales data based on two primary dimensions: Transactions & Dates. Revenue, shipping, taxes, refund amounts, quantity, discounts, etc., are all included in the Sales Performance Report.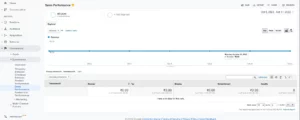 Note that Google Analytics4 (GA4), it is suggested that you enable tracking for both UA and GA4, as Google recommends using Universal Analytics to be sure about the tracked data.
You can learn about more report formats here.
Google Ads With The Extension
It automatically links Google Ads ads with analytics and helps you track conversions, create audience lists, formulate ad strategies, design ad campaigns, and run them. An exciting feature of the extension is that it allows you to track ad campaign performance in Google Analytics, which is useful when re-formatting ads.
Google Shopping With The Extension
When you connect your store with Google Merchant Center, the extension automatically helps you upload your store and product data to Google Merchant Center. The details of your product feed will be automatically synced for free listings, Google Ads, and other Google products.
Google shopping free listings reach online shoppers
Your store can be featured on the shopping tab on Google for free to draw traffic from shoppers looking for your products. You can also advertise your products on Google Search, Google Images, and Gmail if you sell in the United States.
Grow sales and traffic with Google Ads
A shopping campaign or smart shopping strategy attracts potential customers who are likely to purchase a product. Google Search, Shopping, YouTube, Gmail, and the Display Network offer ways to promote your products.
Explore Conversios Yourself
We recommend you look at Conversios on Magento and try it out if you haven't already. In Google Analytics, you still have access to 20+ enhanced eCommerce reports. Through this service, store owners can automate the entire Google Shopping process, allowing them to reach millions of shoppers across Google. eCommerce businesses can quickly boost their sales with the help of conversion tracking and data-driven decision-making tools.
Schedule a quick demo, to understand our product and service