Google Ads Performance Max is a new type of campaign. It's a new way to set up and optimize your campaigns that put you in more control of your advertising budget. How? By using machine learning to automatically make suggestions to help drive traffic, leads, and customers while maintaining your desired profit margins. With the launch of Performance Max, businesses can advertise across all of their Google Ads inventory including Google Search, Maps, Google Discover, Gmail, YouTube, and Display.
Setting up Performance max campaign?
Step1: Find Conversios Plug-in and install to run your Pmax campaigns
Before you start, you will need a WordPress and Google analytics account with the admin level rights to successfully setup the plugin without any hassle. Once your login to your WordPress account, you will be able to see options: add/ organize / delete plugins. Next, from the left panel, select the Plugins tab and choose Add New and search for Conversios/ enhanced/ Google analytics tracking / dynamic remarketing/ Google shopping.
For detailed guide on how to user Conversios plug-in you can read here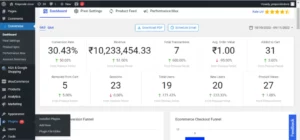 Step2: Search and Download the Conversios Plug-in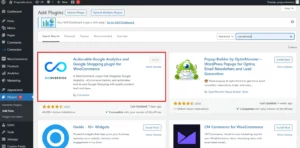 Click on the Conversios plug-in on the left panel and authorize
Step3: Now let's integrate your Google ads account
In this step, let's see how to integrate your Google ads account. Here, you have two options either you can create a new Google Ads account directly from the plugin or you can use the existing Google ads account by selecting it from the drop-down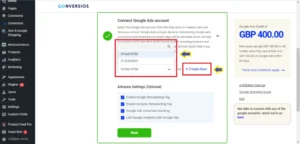 Send Invite to enable Google Ads account
Now, you have successfully completed setting up your Google ads account.
Bonus: Redeem your free Cash coupon when creating your new Google ads account via Conversios plugin.
Step4: Now let's integrate your merchant center account
You can create a new Google merchant center account directly from the Woo Commerce plugin or you can use existing Google Merchant account by selecting it from the drop down.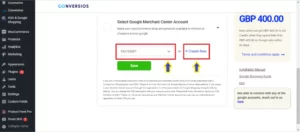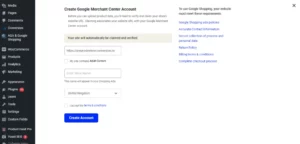 Now you can sync your product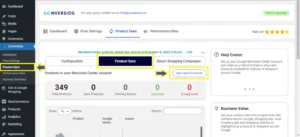 On the product sync page, click on the Sync New products button where we can map the WooCommerce products to their respective product categories. Hence, the options are present in the Merchant center.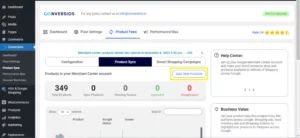 Once your syncing is done, boom! You can now run your Pmax campaigns
Step 5: Create your Pmax campaign
You will find the Performance max tab in the Conversios plug-in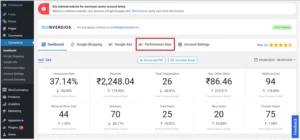 Click on the create new campaigns after entering into the Performance Max tab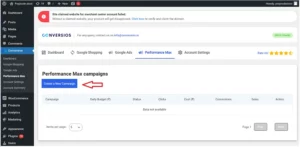 Enter all campaign details with your target ROAS, and boom we are done. You Pmax can be made LIVE now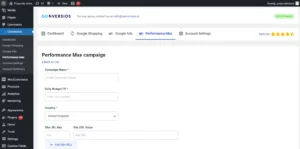 If you are more curious about Pmax and want to learn, you can read more here.